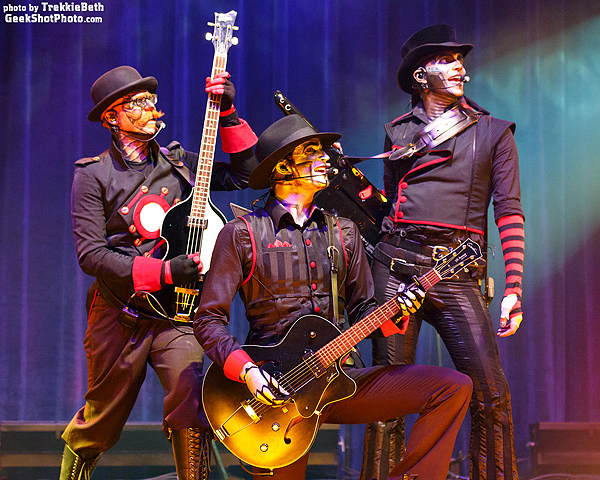 We're back from Youmacon 2013 and (sort of) rested. That means it's time to get some things handled. First off, we'd like to say a big thank you to all the fans who came by to chat, buy prints or photo ops, or say all those really nice things about our photos. We appreciate each one of you. A very special thank you also to Youmacon for being hospitable and nice, with extra love to Britney for all she did and Rory for line managing during the photo ops. And finally, thank you to Steam Powered Giraffe for inviting us on the wild ride. And not getting sick of seeing our camera all weekend.
We're going to be posting a lot of photos from the concert and panels so keep an eye on our social streams (all those buttons at the top of the page).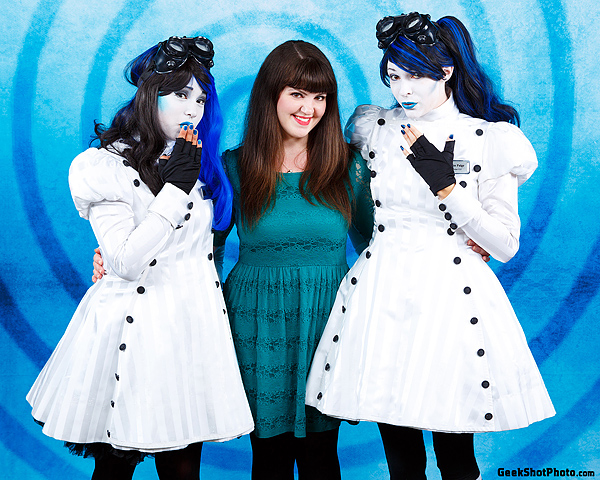 Now on to the business. Some of you didn't get a chance to come by and pick up your photo op prints. How will you get them? We're going to mail them to you! That means we need you to
contact us
and let us know your name/address and what you look like in your photo. There will be a small charge to offset the cost of mailing. We'll send an invoice once you send your info. We'll also send your digital copies since we'll already know which ones are yours.
Speaking of those digital copies. Did you request yours yet? If you haven't, or if you lost the ticket with our email, send us a message using the
contact form
. Please include a short description of your clothes, make-up, and/or pose that will help us track it down. If you have our email you can attach a snapshot of your print instead of a description. Also include which ops you have and how many.