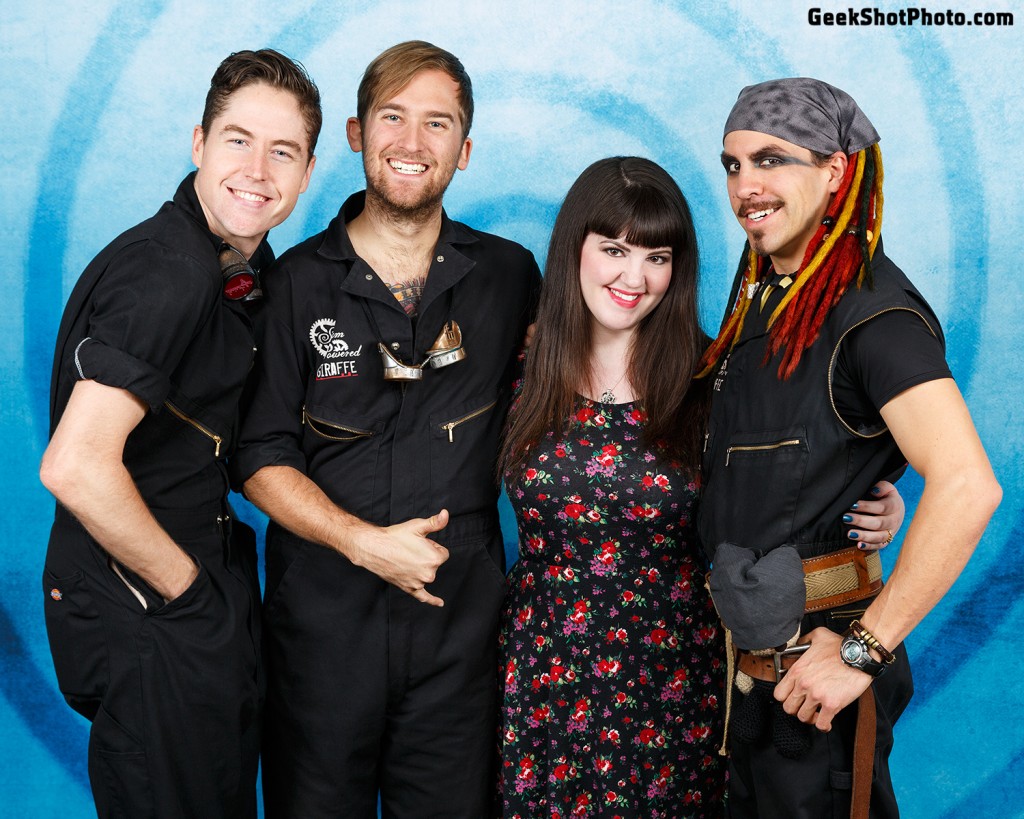 The photo ops for Steam Powered Giraffe at the
Wild Wild West Steampunk Convention III
in Old Tucson are on sale now on our
Pre-Sale page
. Please take a look at our
Photo Op FAQ
if you have any questions not answered below. If you still have a question please
contact us
.
The photo ops will be on March 7th for the Humans, Walter Girls, & Robots, and March 9th for the Heroes, Rex Marksley & Captain Albert Alexander. All times TBA (subject to change).
They will take place at the GeekShot booth in the big Vendor tent at Old Tucson.
You will need a convention badge to get a photo op.
Prints will be available a few hours after the photo op at the GeekShot booth. Please try to pick up your print before the convention ends. We will mail any prints not picked up but there will be a small fee to cover shipping.