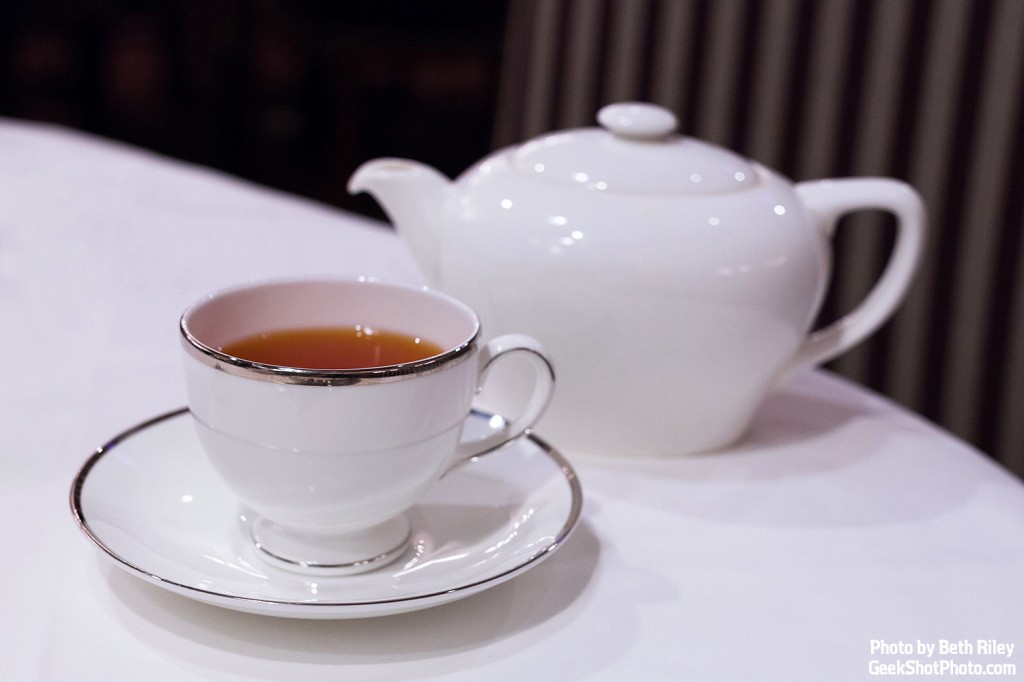 Last Saturday James and I went to
Classic Afternoon Tea at the Disneyland Hotel
. This is a new dining experience that started on January 22nd. There are three meal options to choose from. The regular Classic Tea Party comes with tea (you can try as many kinds as you want, hot or iced), scones, tea sandwiches, and desserts. The Premium Tea Party adds sparkling wine, salad, and two truffles. There's also a Kids Tea Party option.
Here
is a full menu.
I got the Premium Tea Party, and James got the Classic. I really enjoyed the Premium options. I don't always enjoy wine or salad, but both were delicious. The truffles were also very good, but they were a little smaller than I expected.
We loved all the teas that we tried, but we both agreed that our favorite of the six that we had is the Eros. I had it both hot and iced, and it's delicious either way. The food was also very good. The scones were perfect, and the dessert was delicious. Unfortunately I'm not a fan of tomato, cucumber, or deviled eggs, which means that I didn't enjoy the sandwiches as much as someone who doesn't have picky taste buds, but James assured me that they were all wonderful.
The environment, food, and service were all excellent. We would highly recommend this delightful dining experience.